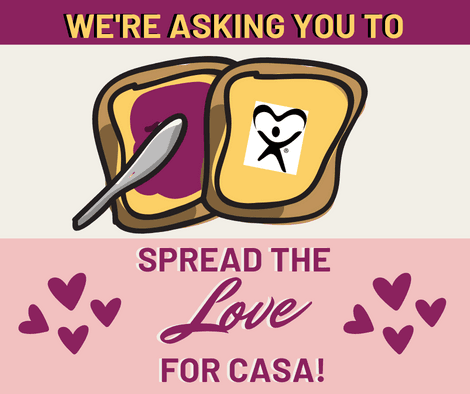 We are asking you to spread the love for CASA! Are you wondering how you can?
There are many ways to spread the love- 
You can like and share our social media posts and encourage others to do the same.  You can post a CASA yard sign in front of your house or business (please stop by our office to pick one up today).  You can make a donation either by mail, in-person or on the "Donate" page of this website.  You can invite CASA to speak or have a booth at your next event by giving us a call at (209)722-2272 or visiting the "Contact Us" page on this website.  You can purchase a CASA hat or t-shirt on this website or at our office located at 2824 Park Avenue Suite A in Merced.  During your next staff meeting or conversation you can tell co-workers, friends, family and others you know all about us.  And last, but certainly not least- you can take the first step towards becoming a court appointed special advocate by visiting our office, giving us a call, or visiting the "Volunteer" page of this website.
However you choose to spread the love for the next three weeks (and after that) we encourage you to share it with CASA. We would love to see and hear how YOU are helping us support foster youth in need!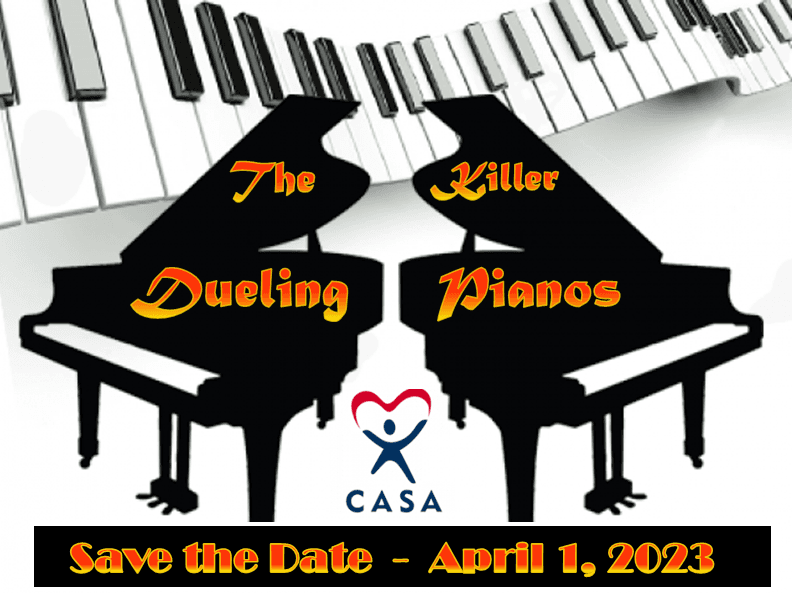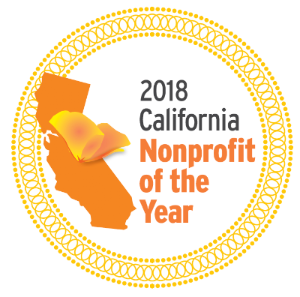 Give yourself and your loved ones the greatest gift this American Heart Month by focusing on making heart-healthy decisions towards a happier and healthier lifestyle.
There are plenty of ways you can continue to volunteer your time and efforts to make the world a better place—even from the comfort of your home or inside the warmth of an organization! Check out these eight opportunities to give back during the winter.
Dr. Martin Luther King Jr. helped make the world a better place and advocated for equal rights for everyone. Use MLK Day as a time to honor his legacy by giving back or doing something good for somebody else.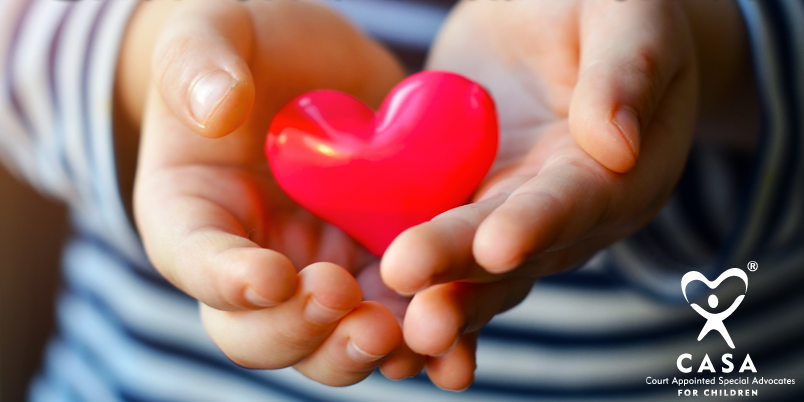 ProgramsOur programs provide quality court-based advocacy for abused and neglected children. See how you can help.
Ways to Give

EventsJoin us as we come together as a community to support children who are neglected or abused.
View events