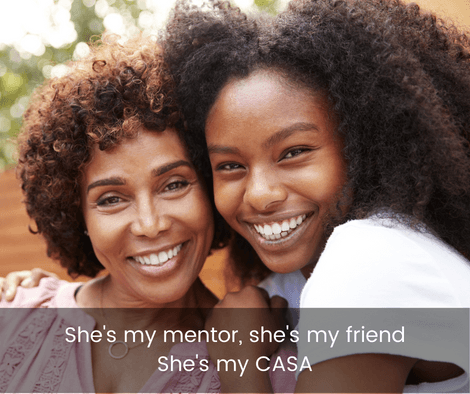 What is a CASA Volunteer?
A CASA (Court Appointed Special Advocate) is a trained volunteer who is appointed by the Judge to represent the best interests of a child currently in foster care. The CASA Volunteer provides the presiding Juvenile Dependency Judge with recommendations that help the Court make difficult decisions about the child's future. The recommendations are made in a Court Report which is then filed with the court and distributed to all involved professional parties. In preparation of the court report, the CASA gathers information from interactions with the child, social worker, foster parents, school personnel and other relevant participants in the case.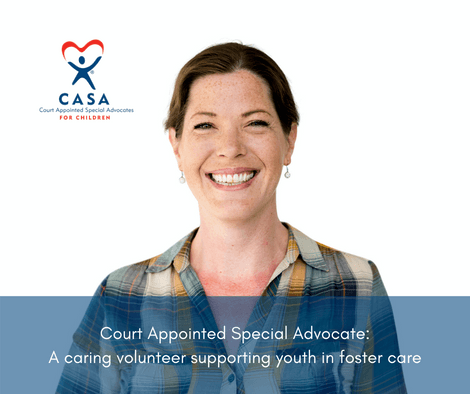 Who can become a CASA Volunteer?
CASA Volunteers are ordinary citizens like you! Our Advocates possess a desire to make a difference in a child's life. It is not necessary to have experience in child welfare to become a CASA Volunteer. However, the minimum requirements include:
•    Be at least 21 years of age.
•    Ability to commit 18 months to a case.
•    Ability to pass a fingerprint/background check (DOJ, FBI, DMV, CACI).
•    Possess current automobile insurance.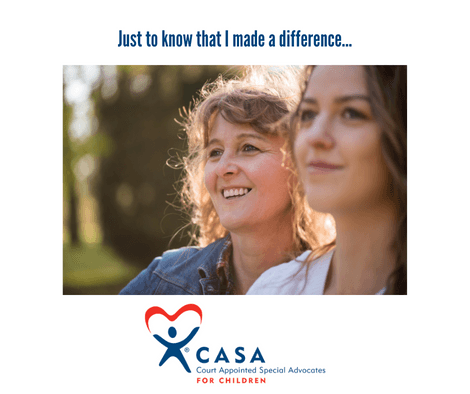 How does a CASA make a difference?
Being present, consistent and caring make a world of difference to a child who has been removed from their family through no fault of their own. A CASA is a dependable adult who supports the child through the constant uncertainty associated with being placed out of the family home. The CASA Volunteer stays on the case until the case is closed (the average duration of time in foster care is 18 months). Regular visits, outings and support build trust with the child and strengthen your relationship with him or her.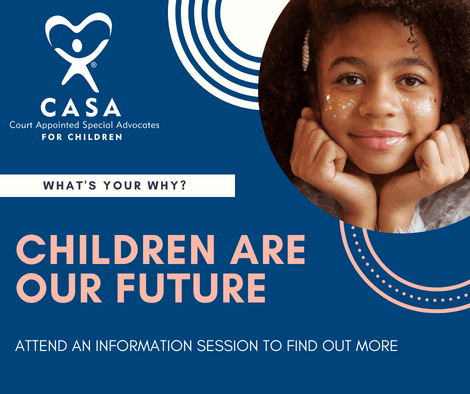 To learn more about CASA please visit our Volunteer FAQ's page at https://mercedcasa.org/volunteer/faqs.html 
and
sign up for one of our upcoming information sessions  https://mercedcasa.org/volunteer/register.html.