The History of CASA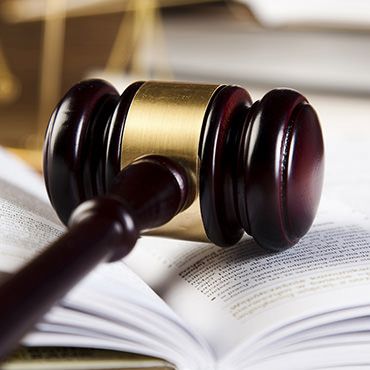 In 1977, a Seattle Superior Court Judge named David Soukup was concerned about trying to make decisions on behalf of abused and neglected children without enough information. He conceived the idea of appointing community volunteers to speak up for the best interests of these children in court. He made a request for volunteers; 50 citizens responded, and that was the start of the CASA movement.
Today, there are more than 50,000 advocates serving in more than 951 state and local program offices nationwide. CASA programs across the country are known by several different names, including Guardian ad Litem, Child Advocates and Voices for Children.
Since the inception of CASA advocacy, volunteers have helped well over 1,000,000 children find safe, permanent homes in which they can thrive. 
Our History
Founded in September 2010, through the Merced County Blue Ribbon Commission on Children in Foster Care, Court Appointed Special Advocates (CASA) of Merced County is one of more than 951 CASA programs nationwide dedicated to providing quality intervention and advocacy services for abused, abandoned, and neglected children. CASA is seen nationally as a positive solution to the high volume of dependency cases, and Merced County faces one of the highest caseloads per capita in the state. CASA provides important information to the Court in order to assist the judge in making the life-changing decisions that he must make.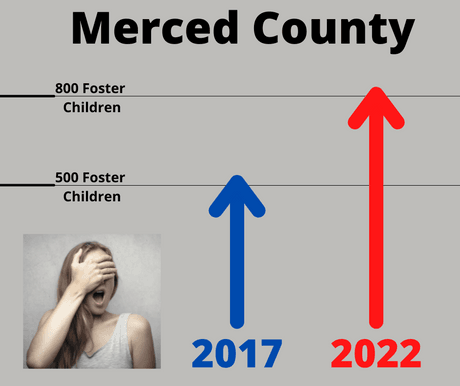 Children in Merced County need our protection:
Almost 5,600 reports of child abuse or neglect in Merced County are recorded annually.
In 2017, the number of children in foster care was over 500.
Did you know that in 2022 the number of Merced County children in foster care rose to over 800?

Many of these children are no longer able to be returned to their parents in hopes of reunification and are waiting adoption or being placed in permanent foster homes.

From 2004 to 2017, California saw an 18% decrease in Court Dependent Foster Care and Court Ordered Family Maintenance cases, however, Merced County cases INCREASED by 42.7% during the same time period.

Since inception, CASA of Merced County has sought to work and collaborate with all of the appropriate agencies serving abused and neglected children. The CASA Board of Directors believes strongly that cooperation is essential if we are to serve the large number of children in need appropriately and adequately. 
CASA improves services for children:
CASA advocates handle just one or two cases at a time so that they can give each child's case the sustained, personal attention he or she deserves.

Children with a CASA may receive more cou

rt-ordered services because of the advocate's detailed knowledge of the child's circumstances. These Services can be more carefully targeted so that service dollars are used more effectively.

Children with a CASA advocate are substa

ntially less likely to spend time in long-term foster care and their cases are more likely to be "permanently closed," i.e., the children are less likely to reenter the child welfare system, than cases where CASA is not involved.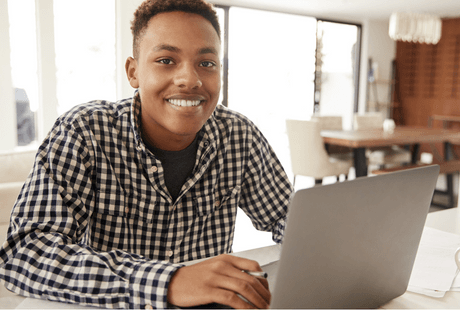 CASA volunteers can be the difference between success and failure in a child's life. By simply listening, encouraging, guiding and speaking up for a child, CASA volunteers help these vulnerable children and teens to reach their full potential. Sometimes it is just allowing a child to feel cared about for the first time, and sometimes it is helping to find a loving, permanent home for a child. Clearly, the combination of consistent mentoring and advocacy for a child's needs results in a much greater chance that these kids will achieve a bright, successful future.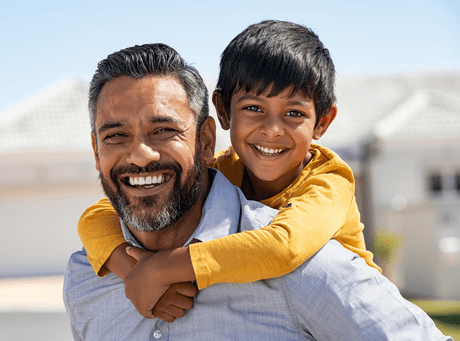 CASA always needs more ordinary people willing to make an extraordinary difference in the life of an abused child. By dedicating about 10-15 hours a month, you can help one of the foster children in Merced County who are waiting for someone to care and to speak up for them in Court.