How To Become A CASA Volunteer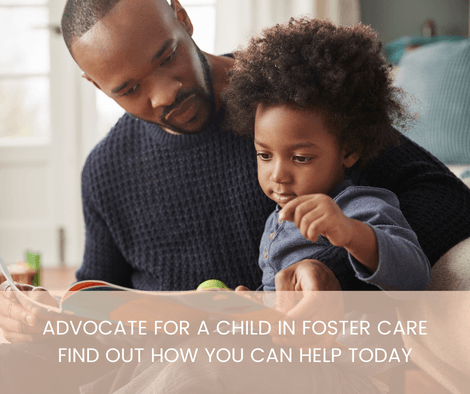 Step 1 : Attend An Information Session
The first step to becoming a CASA Volunteer is to attend an information session to learn what an Advocate's responsibilities are and how the CASA organization will support you. Information sessions are free and open to the public. Reoccurring information sessions take place the first Tuesday of each month at 2:00 PM. The meetings last approximately 30-45 minutes. Additional information sessions can be added to our Events Calendar as a Training Class nears.  
Please click on the following link to register for an information session- https://mercedcasa.org/volunteer/register.html
Step 2 : Fill Out An Application
A completed Volunteer application is required; the application may be filled out online using our web form or a hard copy may be submitted. A hard copy application is available in the CASA office by request. All information provided is confidential and will be only used by CASA of Merced County to determine volunteer eligibility.
Submit a hard copy in person to: 2824 Park Ave, Suite A, Merced CA.
Fax an application: (209) 722-2270
Or fill out an online application by clicking the the following link- https://mercedcasa.org/apply.html
Step 3 : Complete A Pre-Training Interview
Once an application is submitted, CASA staff will contact you to set up a pre-training interview. This interview is an opportunity for CASA to get to know you better. The interview takes approximately 30-45 minutes. Pre-training interviews are conducted before the next training class begins.
Step 4 : Complete The Required Training And Courtroom Observation Hours
Training classes are held quarterly. It is important to complete steps 1-3 to secure your place in the upcoming training. To become a Court Appointed Special Advocate trainees must complete you must complete 21 hours of classroom training, 10 hours of online training at CASA University in addition to 5 hours of courtroom observation. The content of CASA's training curriculum is mandated by National CASA and the State of California Judicial Council. Trainees will learn about the child welfare system as well as how to work with children involved in dependency. Trainees are required to be fingerprinted and pass background checks (DOJ, FBI, CACI).
Step 5 : Complete A Post-Training Interview
When training is complete, a post-training interview is scheduled. This interview will take approximately 30-45 minutes.
Step 6 : Swearing-In Ceremony
After completing the necessary training, courtroom observation and background checks a trainee is ready to become a Court Appointed Special Advocate and will be sworn in by the Juvenile Dependency Judge.