CASA of Merced County is introducing a new program-
"Team CASA"!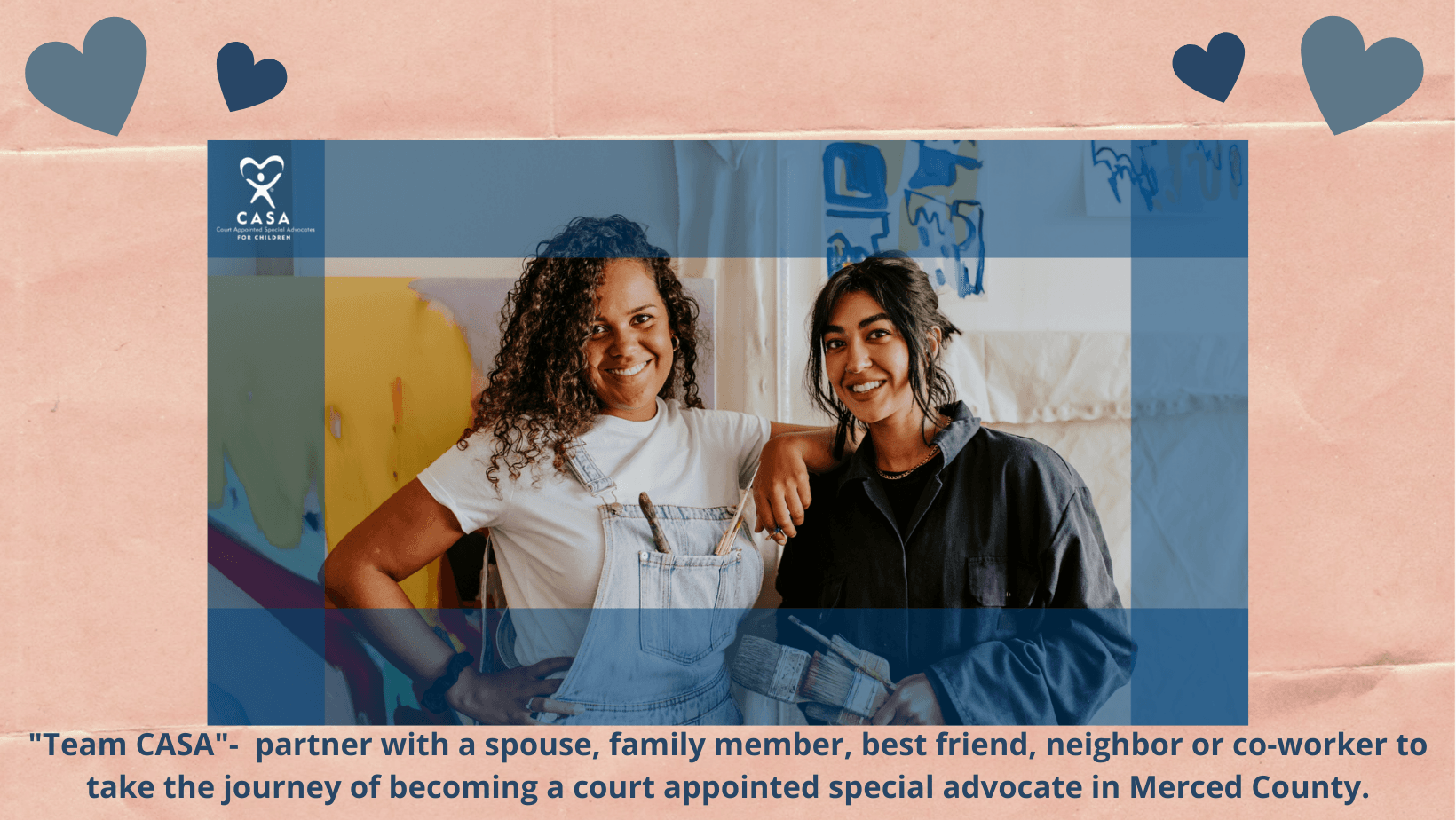 We all have that friend, relative, co-worker or college classmate that we love spending time with. Why not "team up" with that aunt or friend to take the first step towards making a difference in the lives of a foster youth in Merced County! You could attend training together, participate in CASA events together and even possibly take a CASA case together.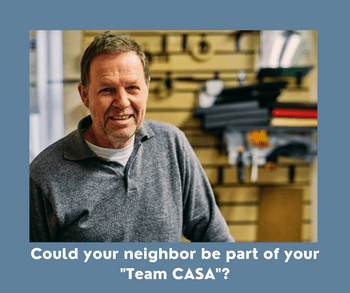 To learn more please register for an information session and respond "Yes" to the sign-up field that asks if you're interested in learning more about "Team CASA".