Checking- In
CASA knows that our youth need their advocates now more than ever!  That's why during this uncertain time our advocates continue to be a stable support for the foster youth and non-minor dependents they serve by checking in with them on a regular basis through text, phone calls, FaceTime, Zoom and in-person (when safely possible). 
Staff Support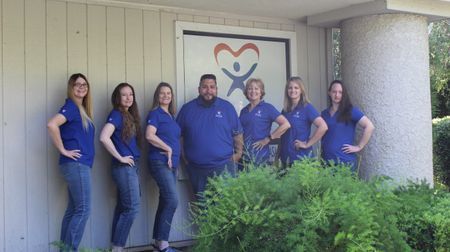 We remain operational, and our team is actively supporting our amazing volunteers and CASA youth any way we can.
Activities & Resources
The physical and mental well-being of the youth we serve is of the upmost concern.  That is why to the left you will find activity and resource links that our advocates are utilizing with their youth, and encouraging their youth to engage in.  Please feel free to share these activities and resources with your friends and loved ones as well. 
Please note: Some information and support may have changed since it was posted on this page. We encourage you to call the numbers listed, or visit the websites for possible updated information.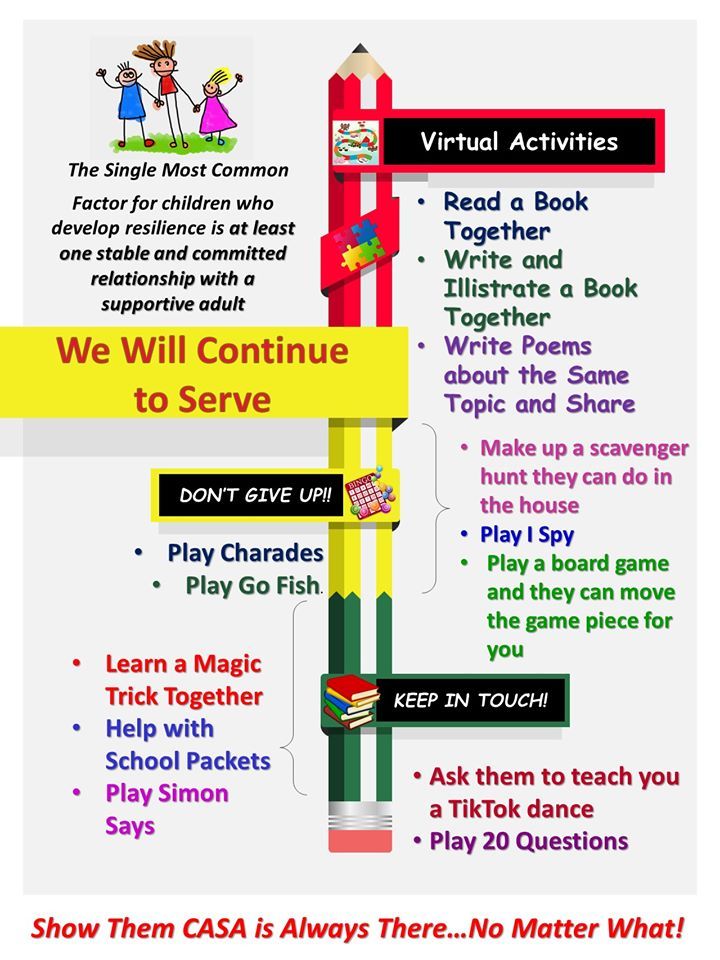 Human Connection 
A Message from Executive Director Cathie Lancaster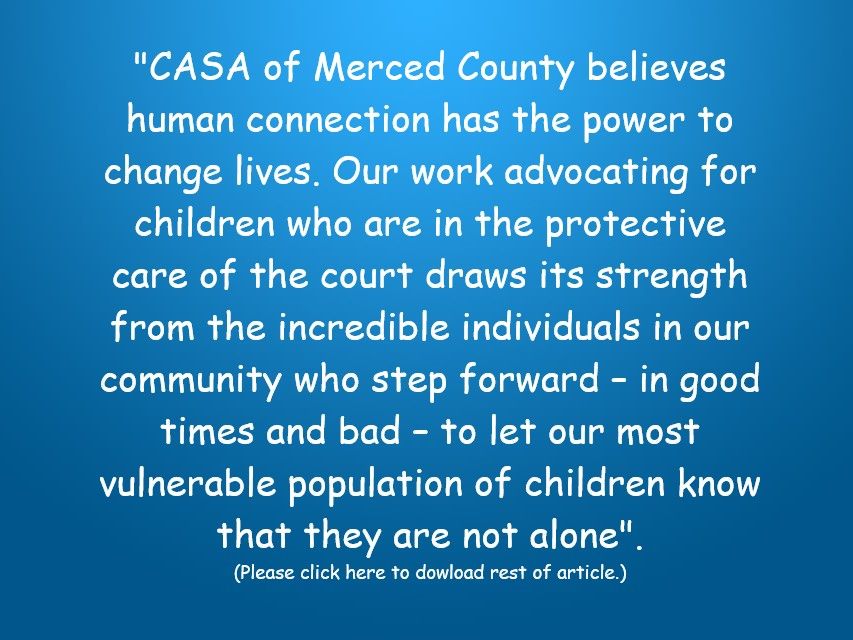 To share further  information, resources or activities with CASA- please feel free to email Cathie Lancaster at clancaster@mercedcasa.org or Charity Mocklin at cmocklin@mercedcasa.org.
CASA Strong!